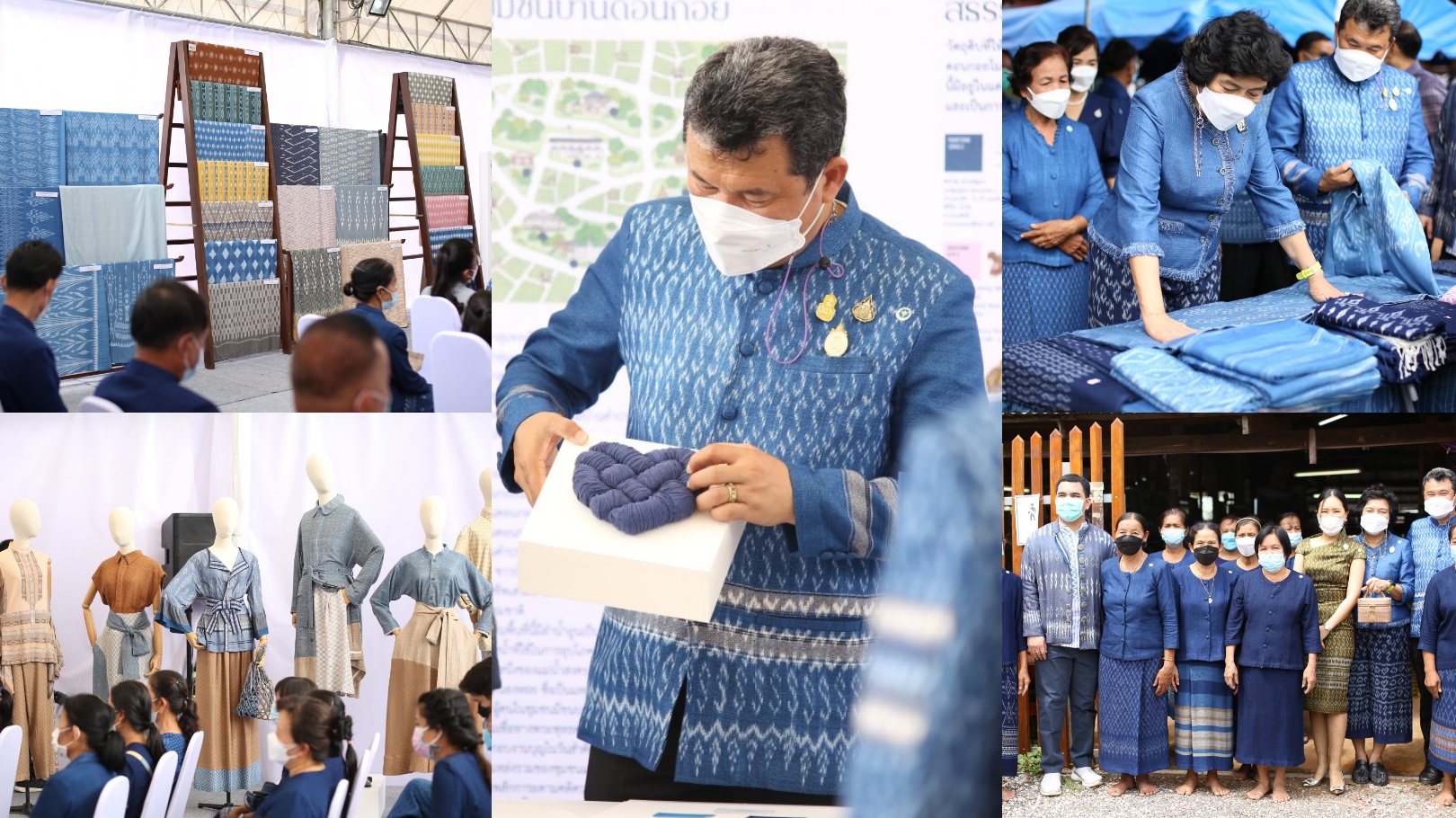 FASHION
HRH Princess Sirivannavari Nariratana Rajakanya gives royal looms to Ban Don Koi Weaving Group
HRH Princess Sirivannavari Nariratana Rajakanya gives royal looms to Ban Don Koi Weaving Group to continue and preserve Thai textiles.
11 September 2021
Mr. Suttipong Juljarern, Director-General of the Local Administration Department under the Ministry of Interior, and Dr. Wandee Khunchornyakong Juljarern, President of the National Council of Women of Thailand (NCWT), presided over the 2nd activity of the Textile and Costume Development toward Premium OTOP Project, aiming to enhance product development of local textile of Ban Don Koi. He also represented the hand-over of 4 royal looms to Ban Don Koi Weaving Group. Mr. Warong Saengmaung, Director of Knowledge and Community Enterprise Promotion Office, also joined the event. Mr. Thananrat Thanasedtakarn and Mrs. Ratirod Chulajata, Vice Chairmen and advisors of Pha Thai Sai Hai Sanook Project, welcomed the group together with a team of textile experts who provide knowledge in developing Don Koi model through branding and development of patterns, Mr. Monsit Paisarnthanawat, Sakon Nakhon Governor as well as heads of administrative agencies. Mrs. Thavin Upree, Head of Ban Don Koi Weaving Group, and its members showed around the exhibition held at Ban Don Koi Dyed Fabric Weaving Group. After that, the group altogether planted Queen's Flower around public swamp. Indigo trees were also planted around the area of Indigo Dyed Fabric Learning Center, Ban Don Koi Vijalaya, a way for sustainable development. The group also visited community forest to further extend as a center for plant genetic conservation so that local wisdom and resources would be further preserved. Vigilant measures against the spread of Covid-19 were strictly adhered.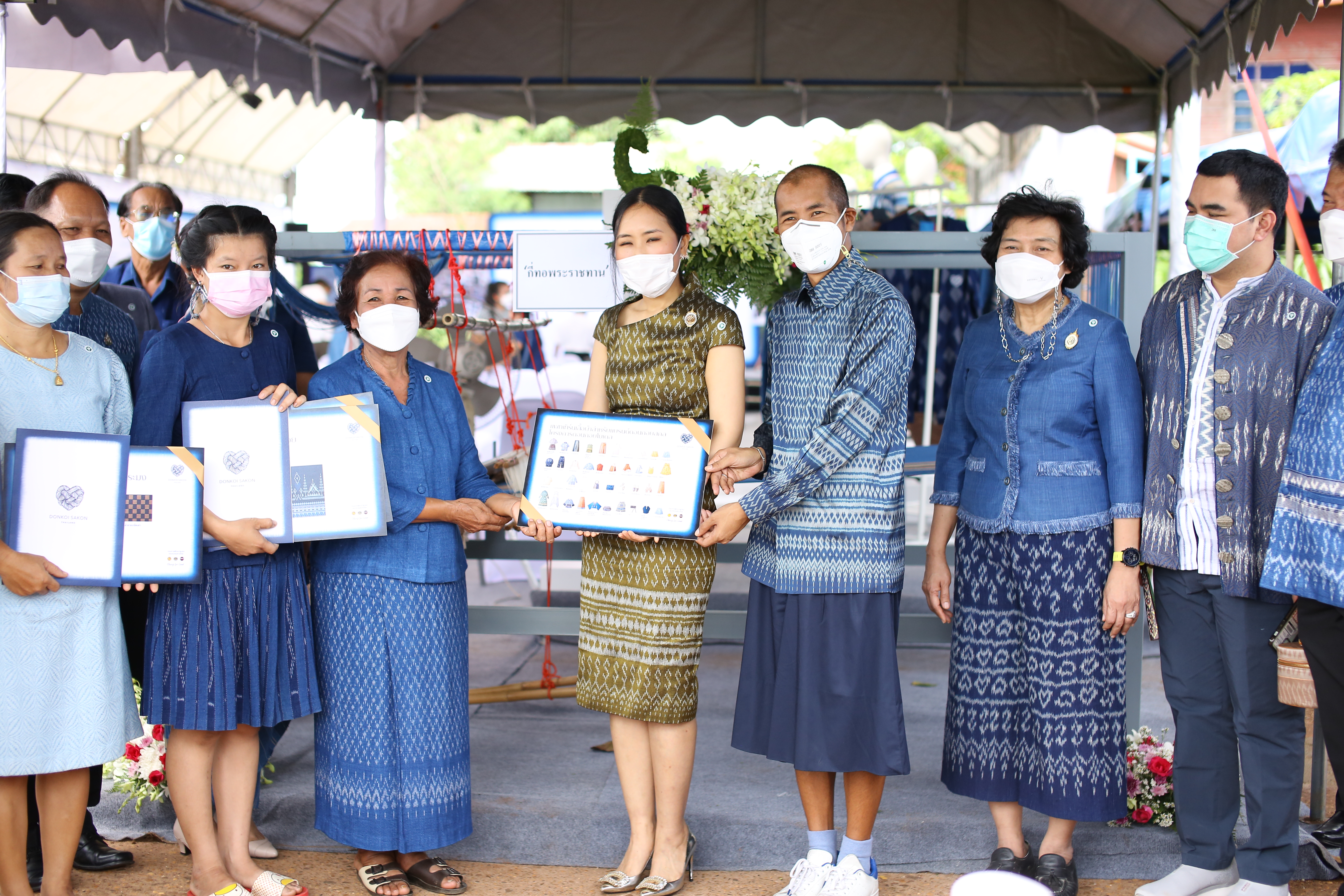 1 / 7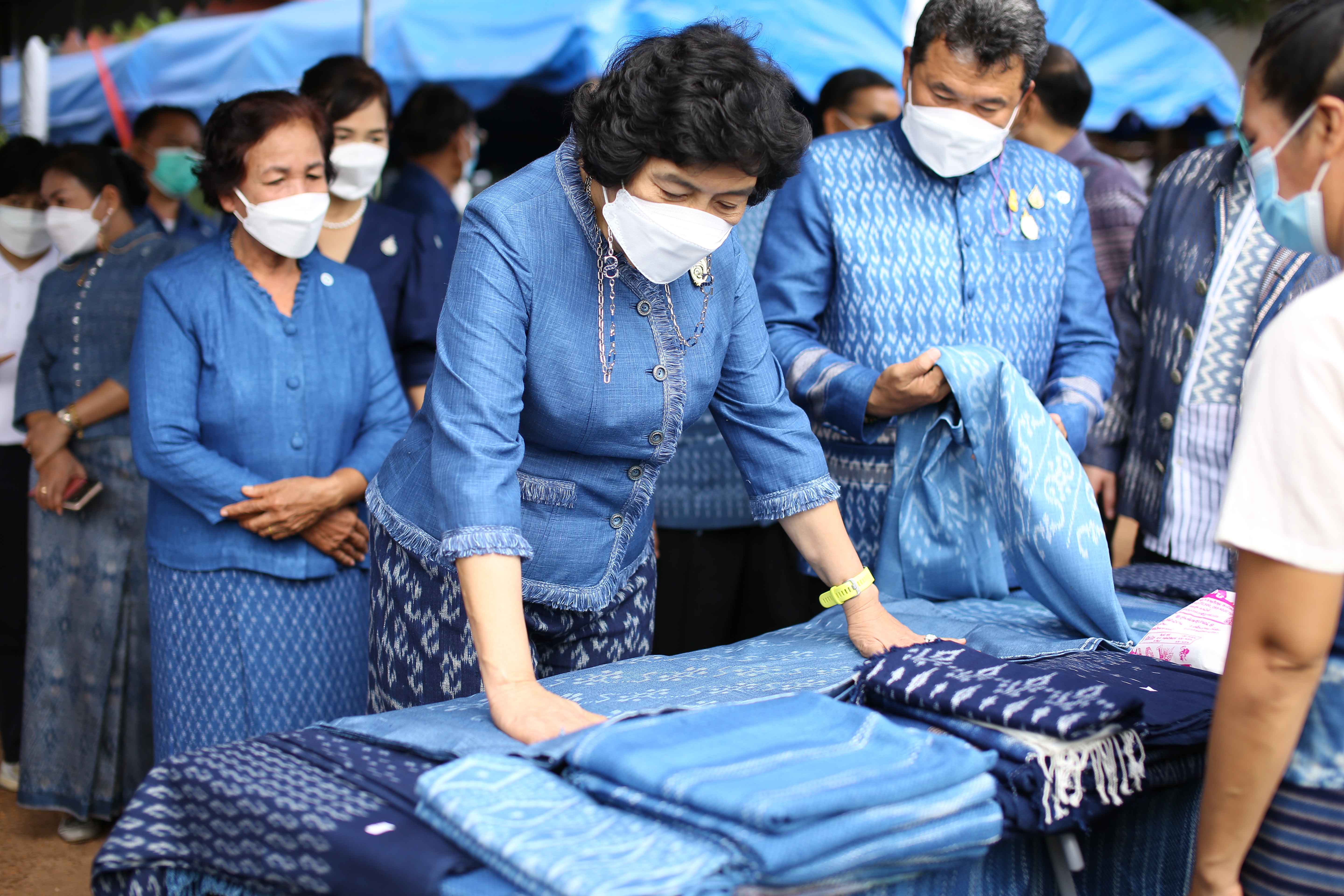 2 / 7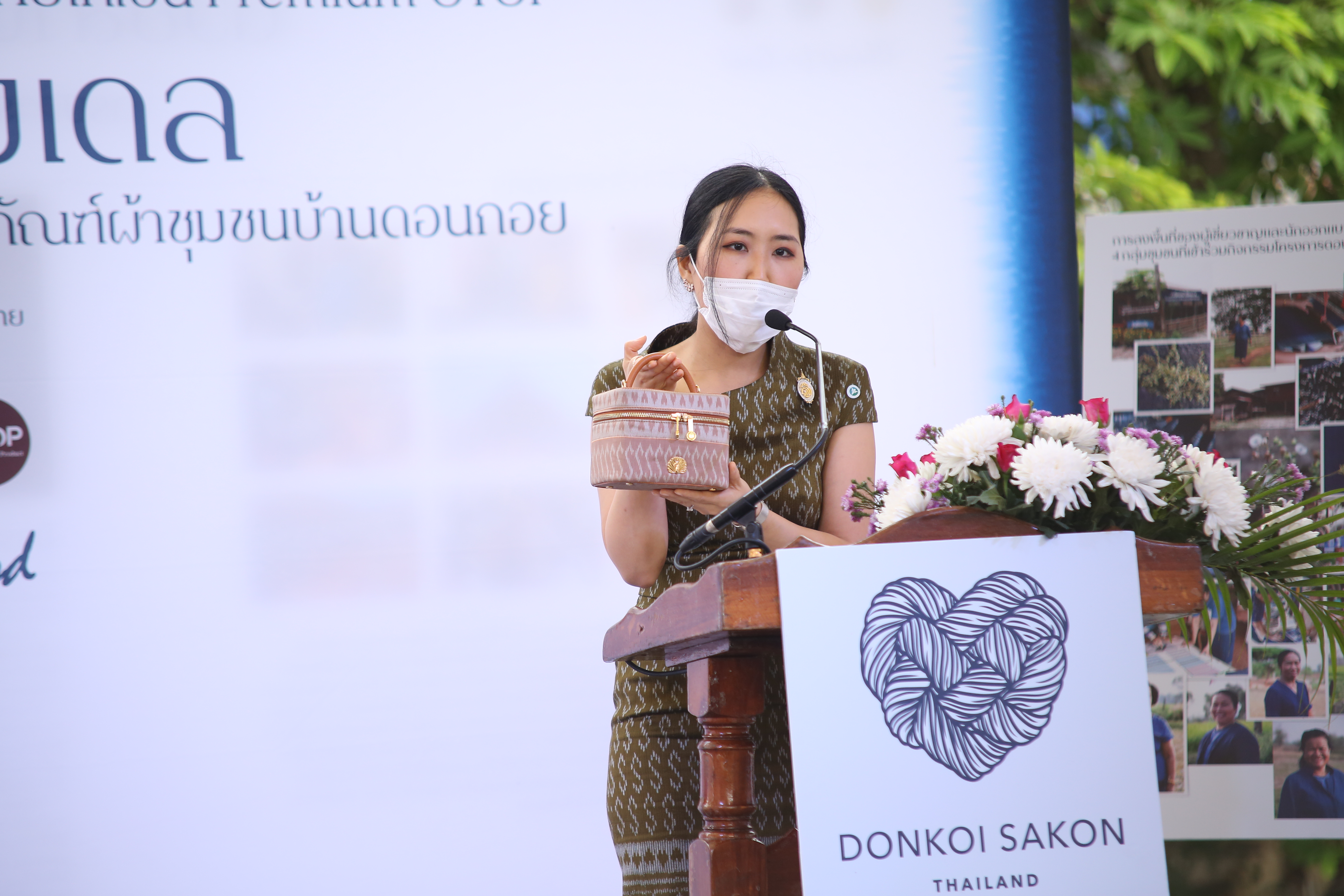 3 / 7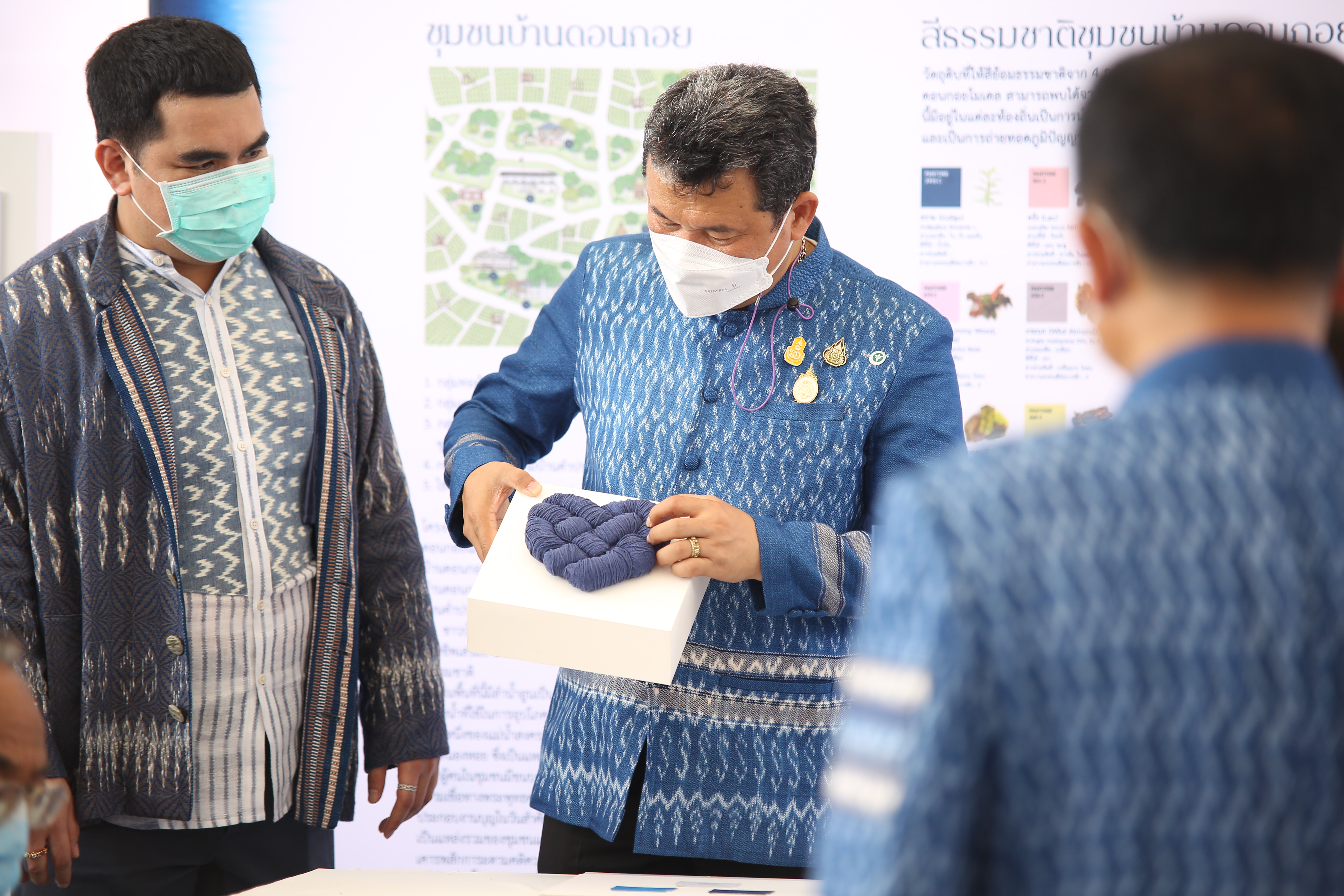 4 / 7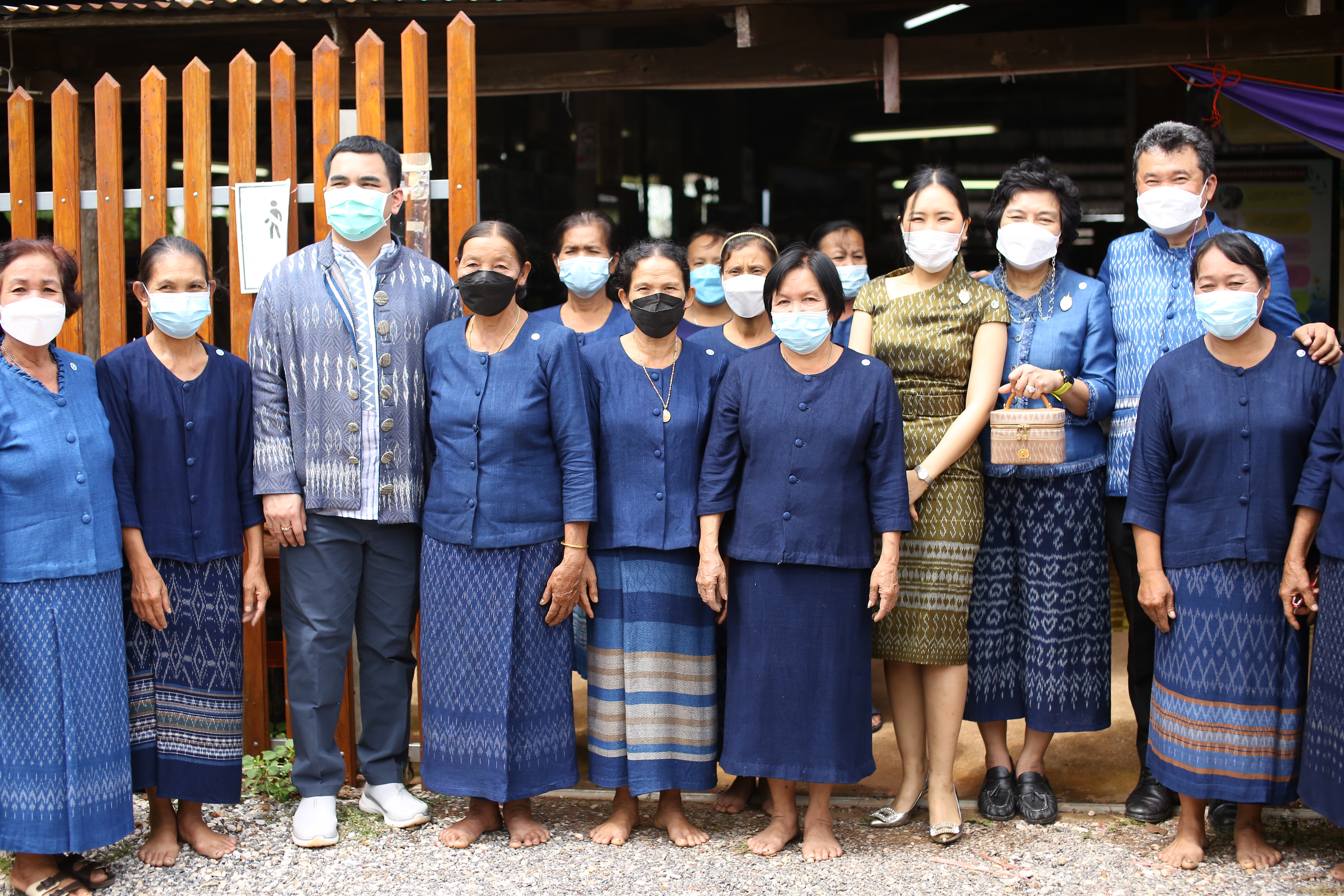 5 / 7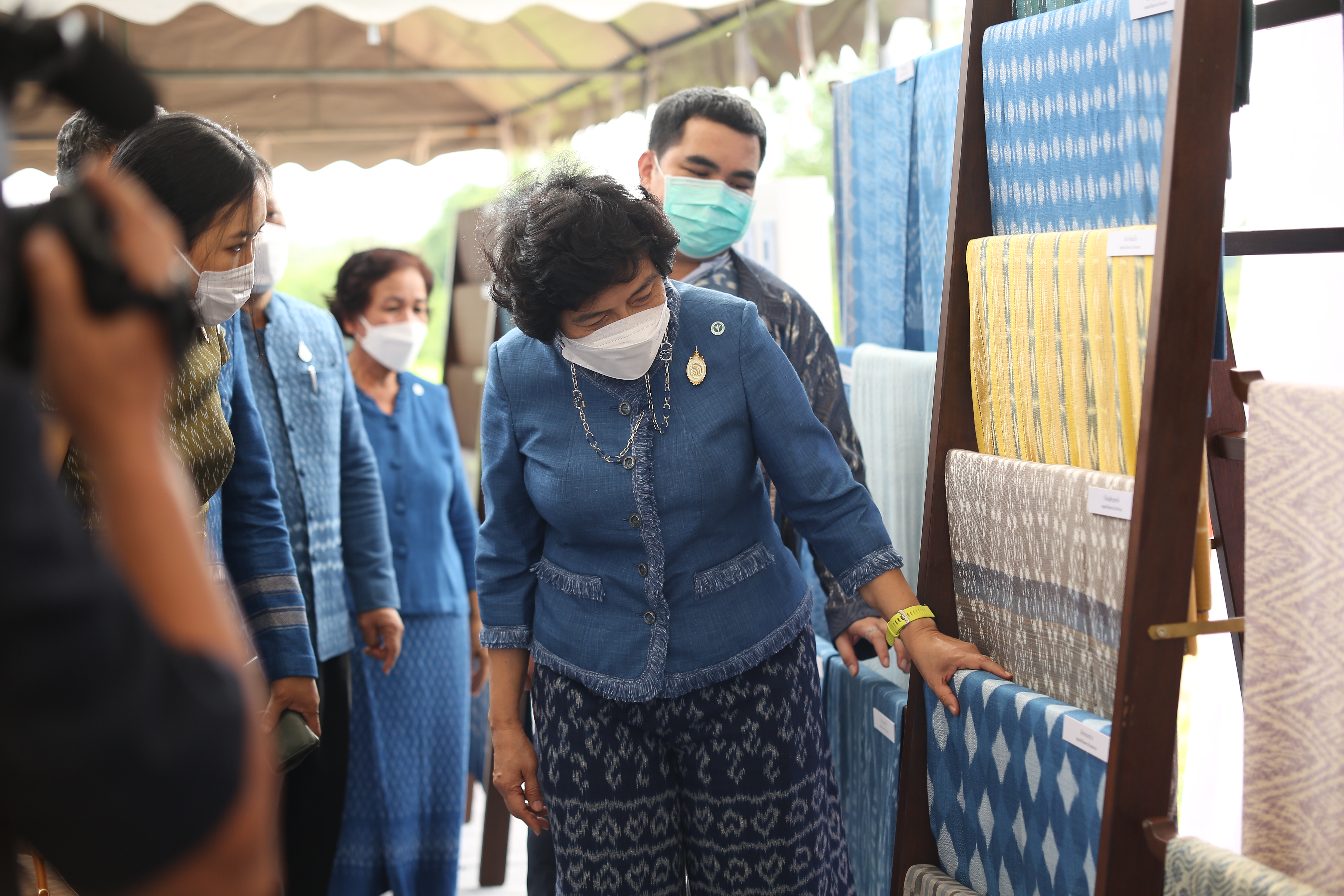 6 / 7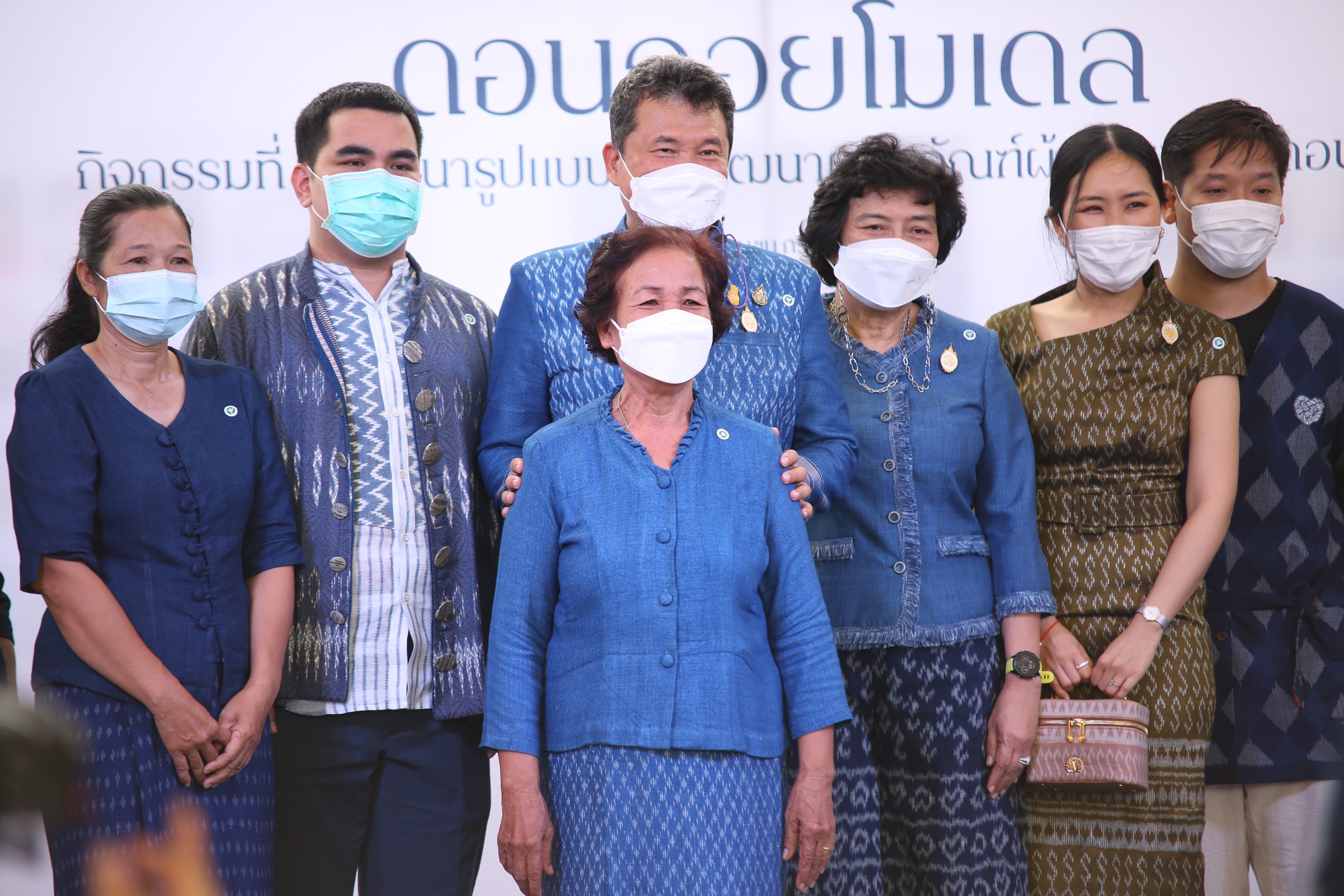 7 / 7
Mr. Suttipong Juljarern said, "The Community Development Department is so fortunate to receive royal grace from Her Royal Highness Princess Sirivannavari Nariratana Rajakanya who has been determined to continue the royal wish of Her Majesty Queen Sirikit the Queen Mother in preserving the arts of wisdom of Thai handicraft. HRH Princess Sirivannavari Nariratana Rajakanya bestows "Mudmee with Princess Sirivannavari's Hook Pattern" for all Thai people. This clearly reflects her expertise in design. Princess Sirivannavari visited Ban Don Koi, Sawang Sub-district, Panna Nikom District, Sakon Nakhon Province on 15 November 2020. She was impressed by Ban Don Koi's textiles and decided to help develop their products, which shows her determination to continue, preserve and extend the royal wish of HM Queen Sirikit the Queen Mother in preserving and restoring arts, culture, wisdom, and Thai handicraft to remain in the country. Most of all, she has designed a logo to be used for Don Koi products, which represents identity and conveys its meaning. The logo is featured in a shape of a heart which is built from skein, symbolizing lines of Don Koi people that are tied together with love, unity and good wishes to the community. She also initiates development of community fabric as a role-model community to act as an origin of development project called "Don Koi Model" through design, collecting knowledge on community culture, weaving knowledge, indigo dying and fiber dying using natural color technique of Don Koi community. All of these have turned into fashionable products with international look and made it more valuable and well accepted. Eventually, this also generates a large amount of income to the weaving group. It has been found that Princess Sirivannavari's Hook patterned fabric has made more than 500 million Baht of sales volume and other patterns at 270 million Baht. This leads to better development to be a stronger community that can be sustainably self-reliant. This model would be further applied to develop other villages throughout the country. Thanks to her royal grace, HRH Princess Sirivannavari has provided advice to Community Development Department to take part in driving sustainability of continuation, preserving and extension of indigo and other woven fabric wisdom that relies on natural color, with no chemical color. This originates a learning center, Don Koi Vijalaya, a way for sustainable development. This will be a center of weavers and wisdom of hundreds of fabric patterns that have been developed. Thanks to kindness of the Director of Don Koi School, some area of the school is dedicated to use as an occupational center of Ban Don Koi."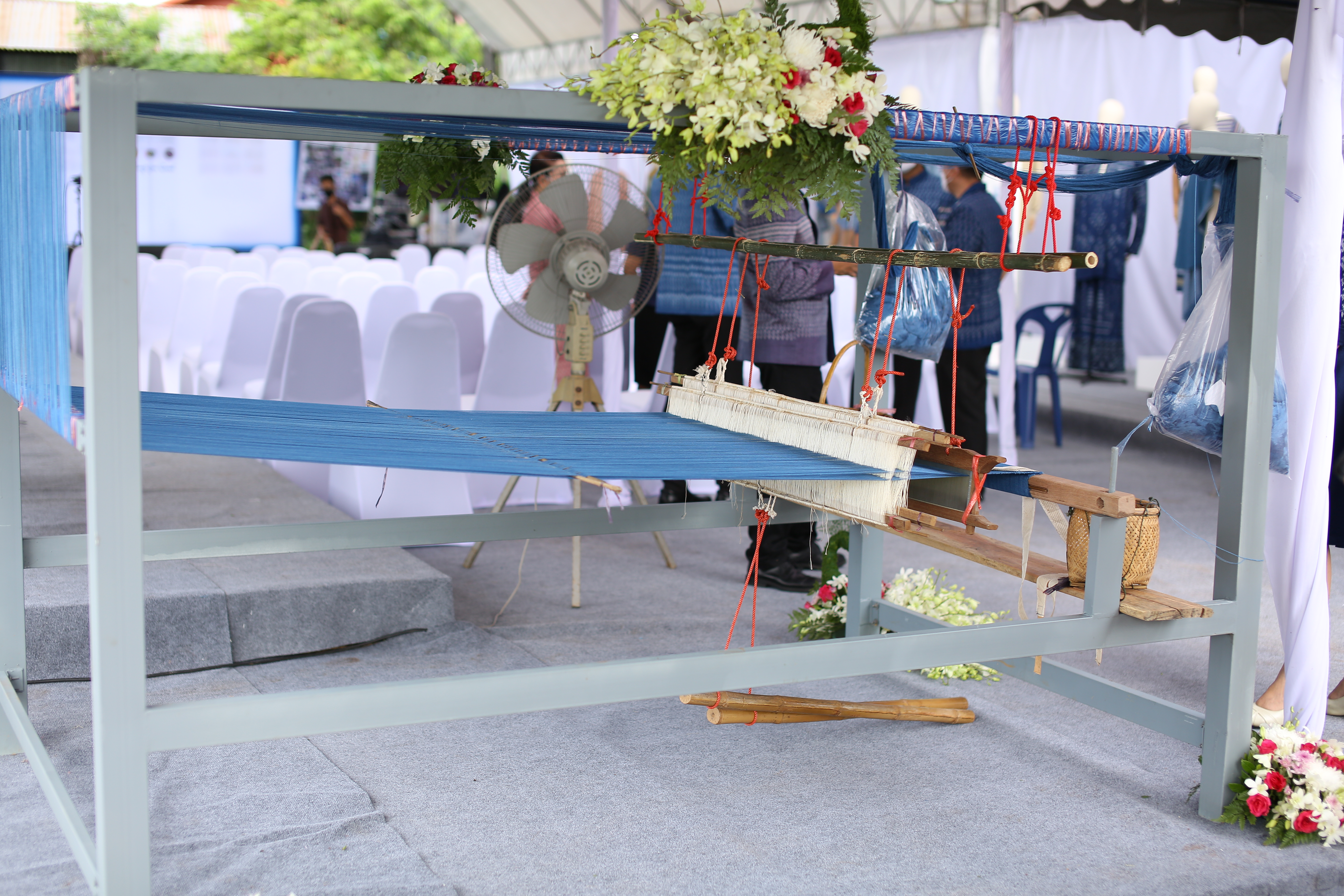 1 / 6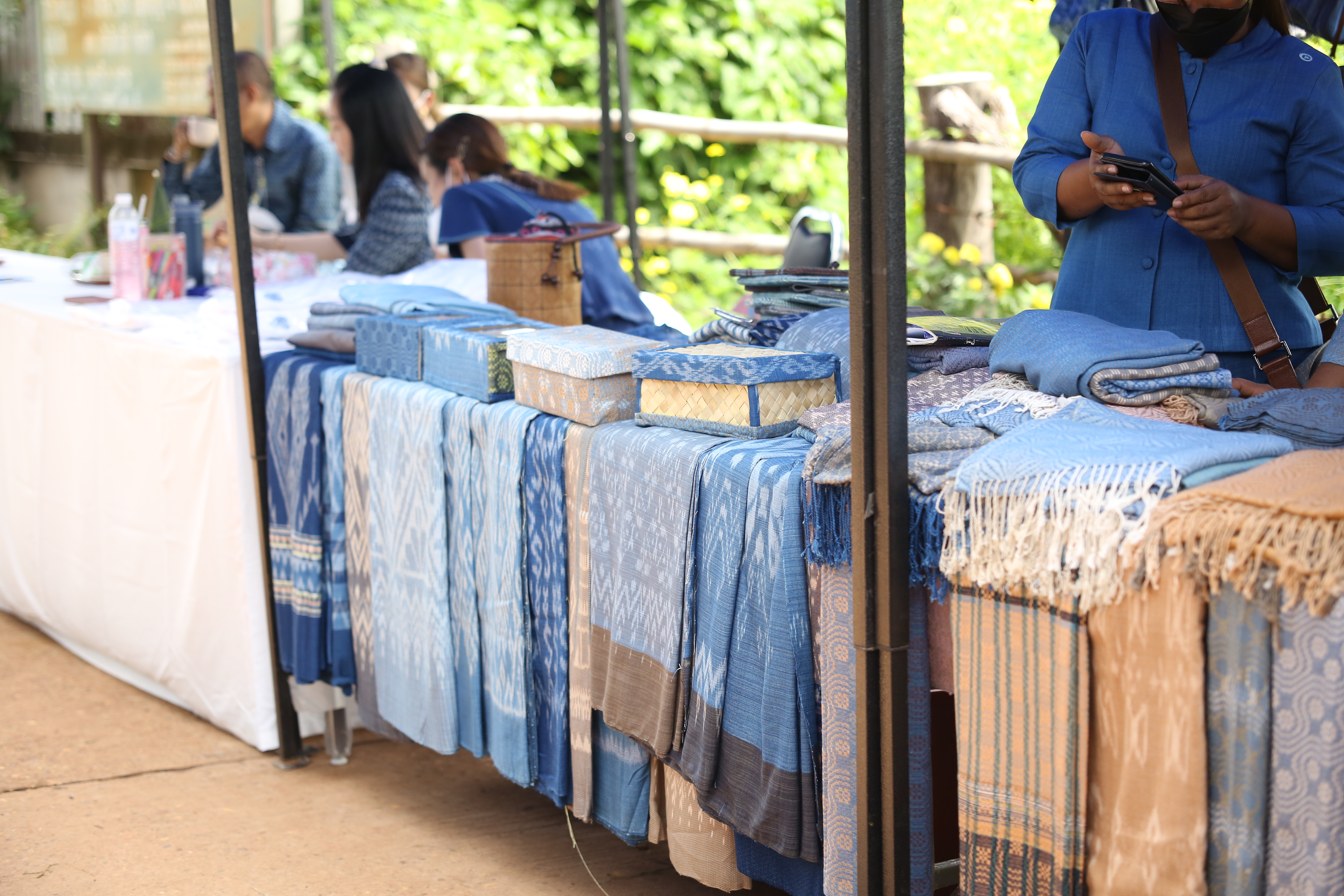 2 / 6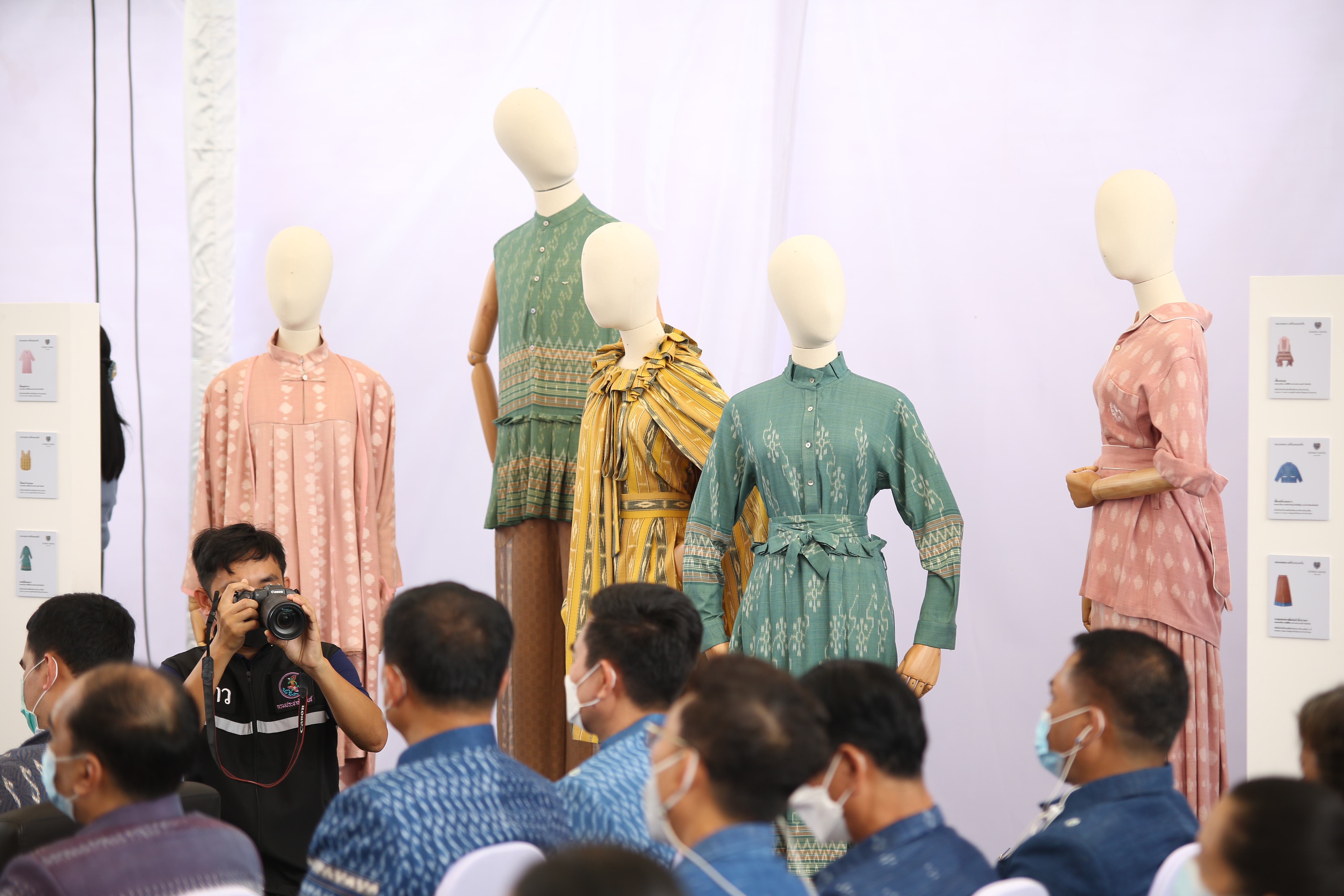 3 / 6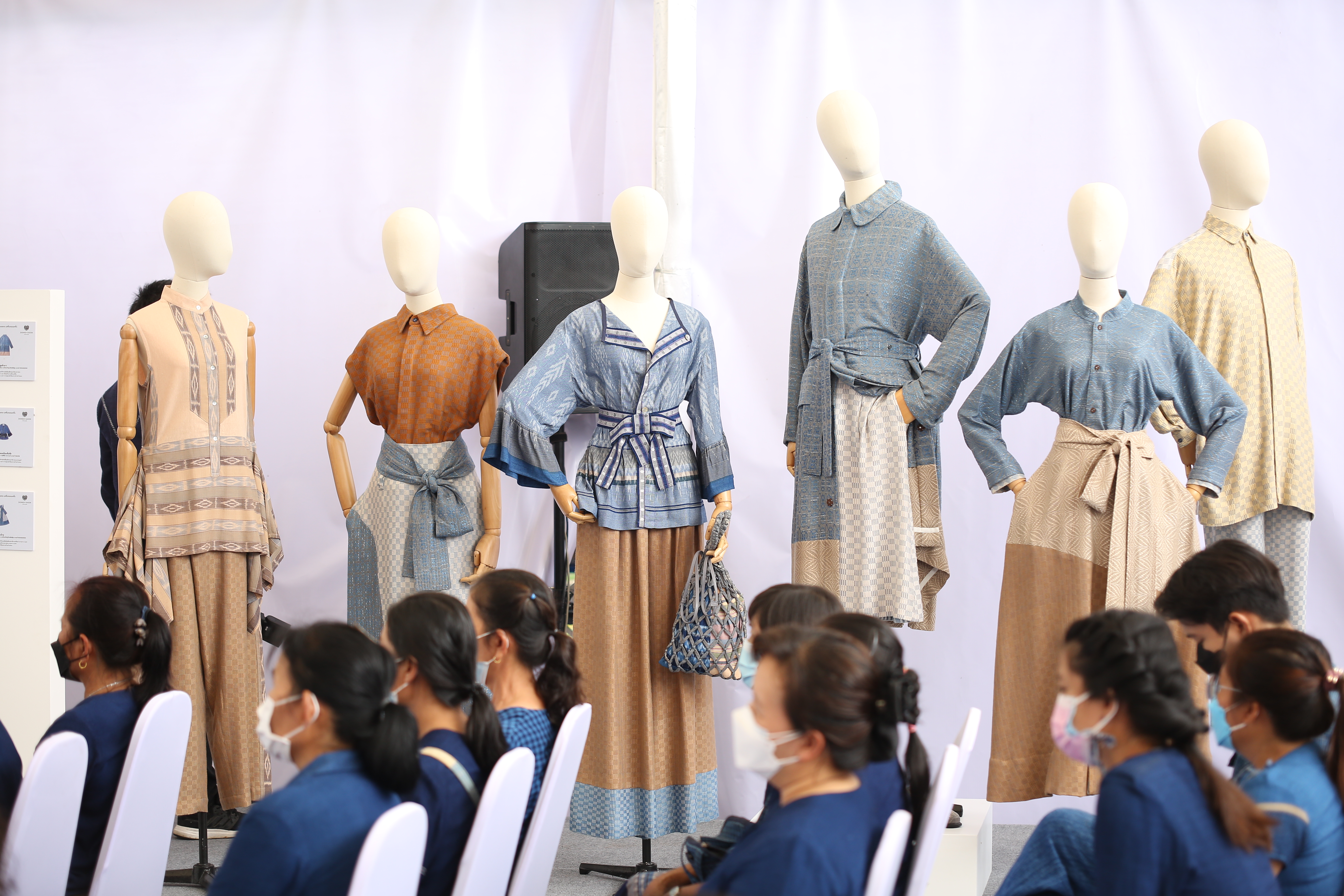 4 / 6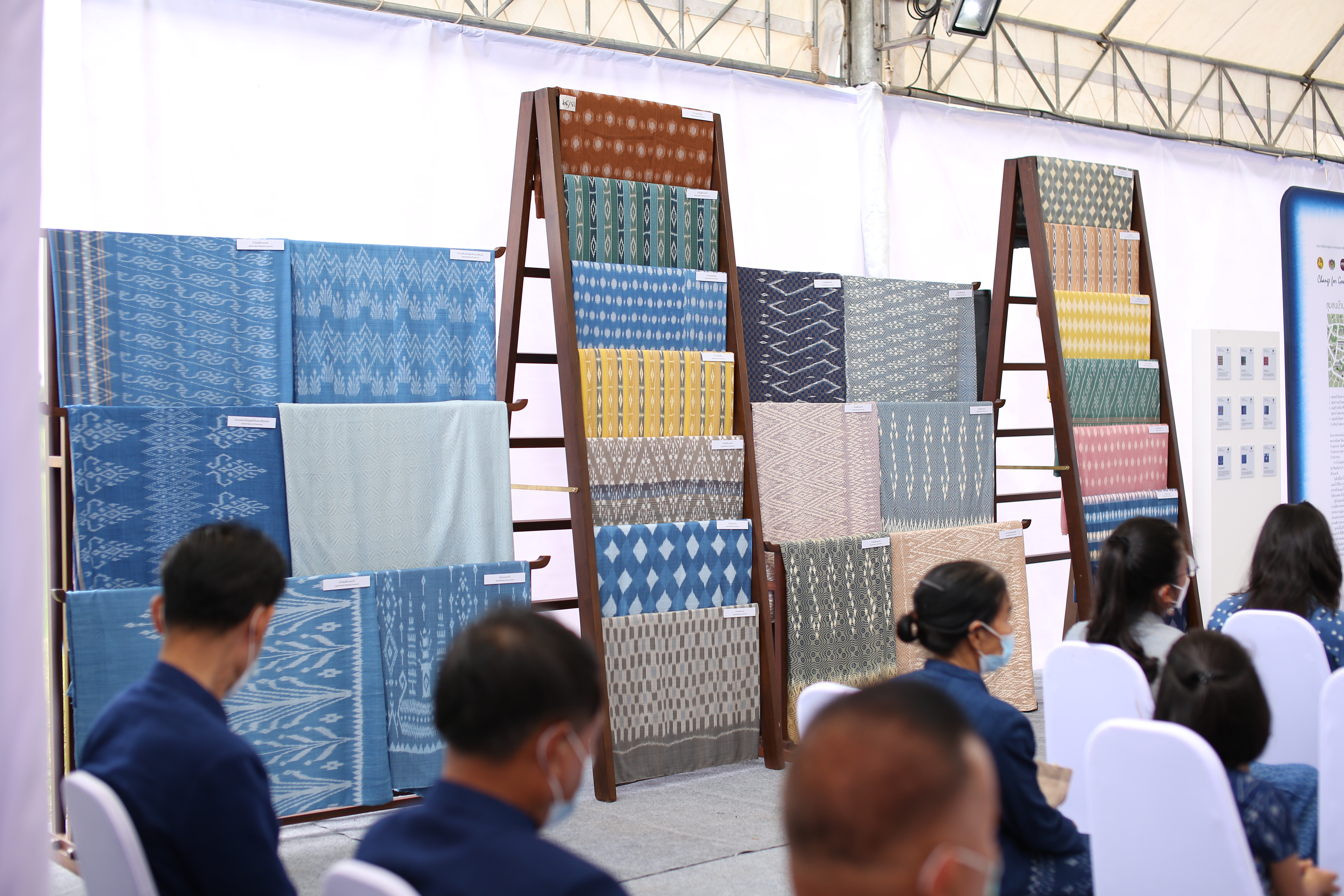 5 / 6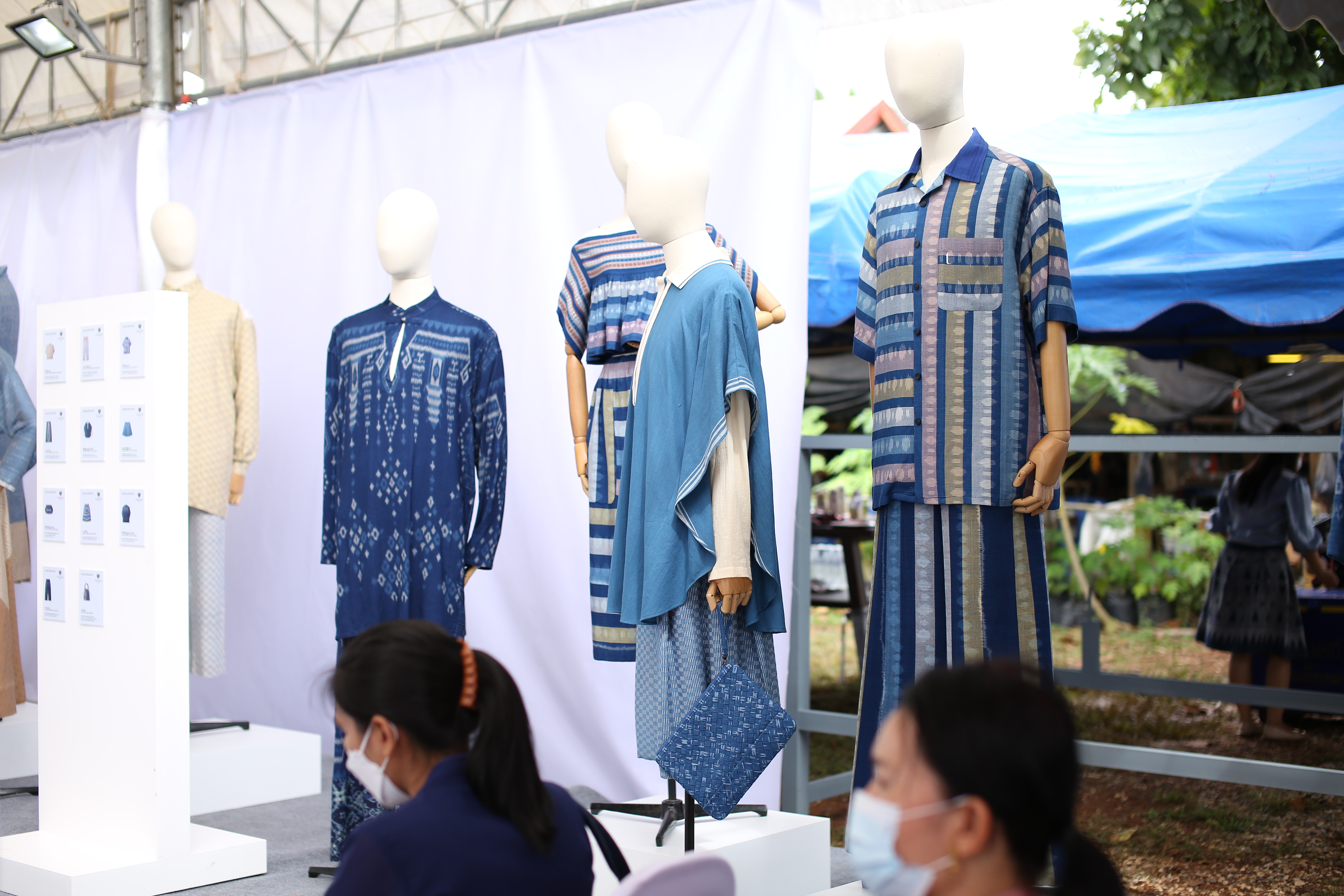 6 / 6
Mrs. Ratirod Chulajata said, "In the name of Vice Chairman and advisor of Pha Thai Sai Hai Sanook Project, HRH Princess Sirivannavari is very impressed with Ban Don Koi group on its indigo dying and weaving activities. She is determined to continue, preserve, and extend the works of HM Queen Sirikit the Queen Mother to make them fashionable and earnestly bring them into world market. She is committed to continuous product development, especially through branding, adding value and modernity to the product. She always mentions that indigo fabric of Don Koi community is unique, urging the community to believe in their own weaving skill and keep on developing patterns to increase product quality so that it would be qualified for world market."
We are grateful for HRH Princess Sirivannavari's kindness to see textile development activities of Ban Don Koi as important. She bestows 4 looms through Director-General of the Local Administration Department to mark as auspicious inauguration for the hand-over to 4 participating weaving groups of Ban Don Koi, including 1) Ban Don Koi Indigo Dyed Fabric Weaving Group 2) Ban Don Koi Occupation Promotion Group 3) Ban Don Koi Youth Group 4) Ban Kam Pramong Weaving Group. The looms will be used as weaving apparatus to make silk distinct and beautiful. This marks an important starting point that will pass local wisdom through to the next generation. Also, it could be used to enhance fabric patterns, design, indigo dying and other various natural colored dying techniques that are contemporary and applicable for all ages, resulting in more income thanks to skill of all weavers as a prototype. Quality of life of people is better. This is also a way to preserve the art of local Thai textiles to remain in the country.